More heads sets available again
19 April 2021 | Andrew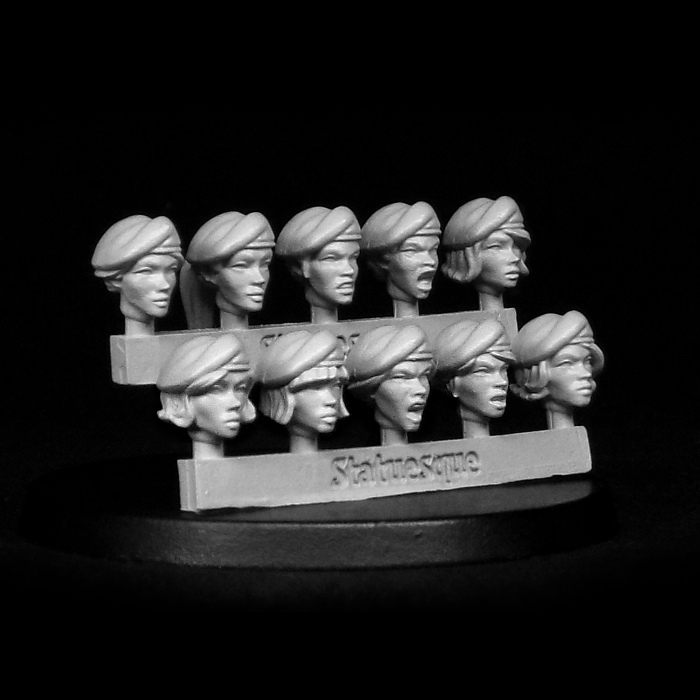 I've been moulding and casting and I'm happy to say I've got three more heads sets on sale again.
The SMA303 Heroic Scale Female Heads LARGE - Berets set is available again.
After a long wait, both the SMA101 Fine Scale Female Heads and SMA201 Pulp Scale Female Heads sets are on sale again too. I know a fair few people have been waiting on these - sorry it's taken me so long!
I'll continue to slowly make my way through remoulding the remaining Heroic Scale sets now.