The Ghosts of Yellowfield House Kickstarter now live!
23 September 2021 | Andrew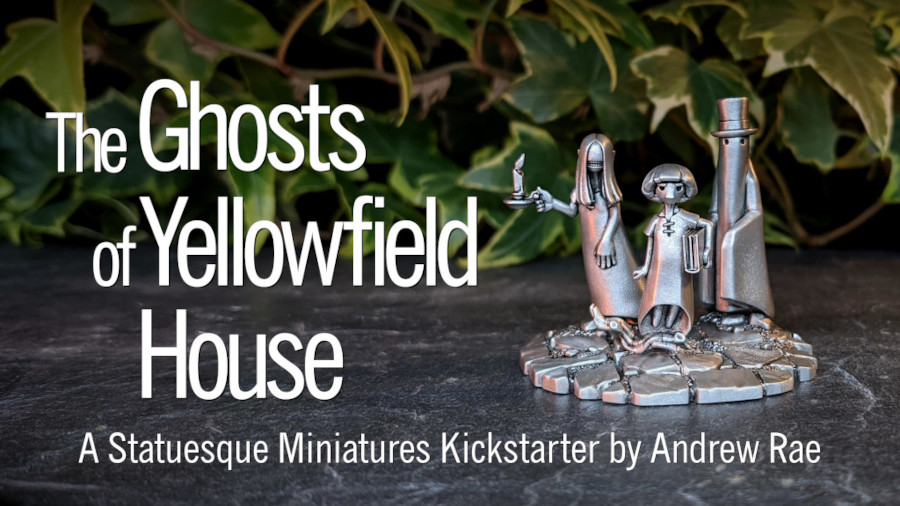 Hi folks,
I'm very happy to say I've just launched a new Statuesque Miniatures Kickstarter – The Ghosts of Yellowfield House.
The campaign is to fund the release of three ghosts - Eleanor Ganfer, Deirdre and Mr Swither - plus an optional, separate base on which to display them. As with my previous Kickstarters, the production moulds are made, tested and ready to spin. With your help I can order the necessary metal, get casting and send a load of wee ghosts off around the world.
The Kickstarter runs until 11pm BST on Tuesday 5th of October.
Please do take a look – all pledges are very much appreciated. This is the first set of figures where I've done everything myself, from sculpting and printing to moulding and casting, and I can't wait to share them with everyone!